Soundwalk at Chicago Center for Green Technology on April 17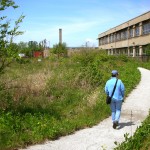 Experience nature in the city
10 a.m., Saturday at the Chicago Center for Green Technology
445 N. Sacramento Blvd. (between Lake St. and Chicago Ave.), Chicago, IL 60612
Contact: Dan Godston at dgodston@gmail.com, or call 312-543-7027
You are invited to join members of the Midwest Society for Acoustic Ecology and World Listening Project for a soundwalk on Saturday, April 17 at the Chicago Center for Green Technology. A soundwalk is a practice of focused listening in which one moves through a soundscape with complete attention to sound. Free and open to the public, all ages, this soundwalk is being facilitated by Dan Godston, Chad Clark, and Norman Long.
We meet at the Chicago Center for Green Technology (CCGT) at 10:00 a.m. for a brief tour of the premises before the soundwalk begins. This soundwalk, co-organized by World Listening Project and CCGT, takes place both inside and outside the building — through the Resource Center, on the CCGT roof, past the rain cisterns, through "elementhouse," the 2007 University of Illinois at Urbana-Champaign Solar Decathlon entry, to the eastern part of the property by the solar berm and green roof test plots, and through the prairie-wetland.
The Chicago Center for Green Technology (CCGT) is the first rehabilitated municipal building in the nation to receive the LEED™ Platinum rating by the U.S. Green Building Council. Mayor Richard M. Daley dedicated the building in 2002 and it has gone on to become a national model for sustainable design and technology. CCGT serves as the most comprehensive green design educational resource in the Midwest. CCGT promote and advance sustainable homes, workplaces and communities to enhance the quality of urban life. CCGT work to facilitate this through educational programming and training, research and demonstration and by acting as a resource network.
The WLP conducted a soundwalk at CCGT last August; visit this link to view pictures taken at CCGT.
For more information please email dgodston@gmail.com or call 312.543.7027.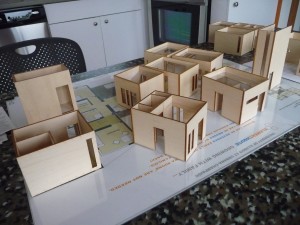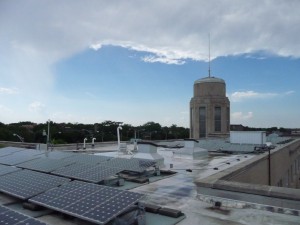 ---