From Where the Boundaries Meet – Jonas Sun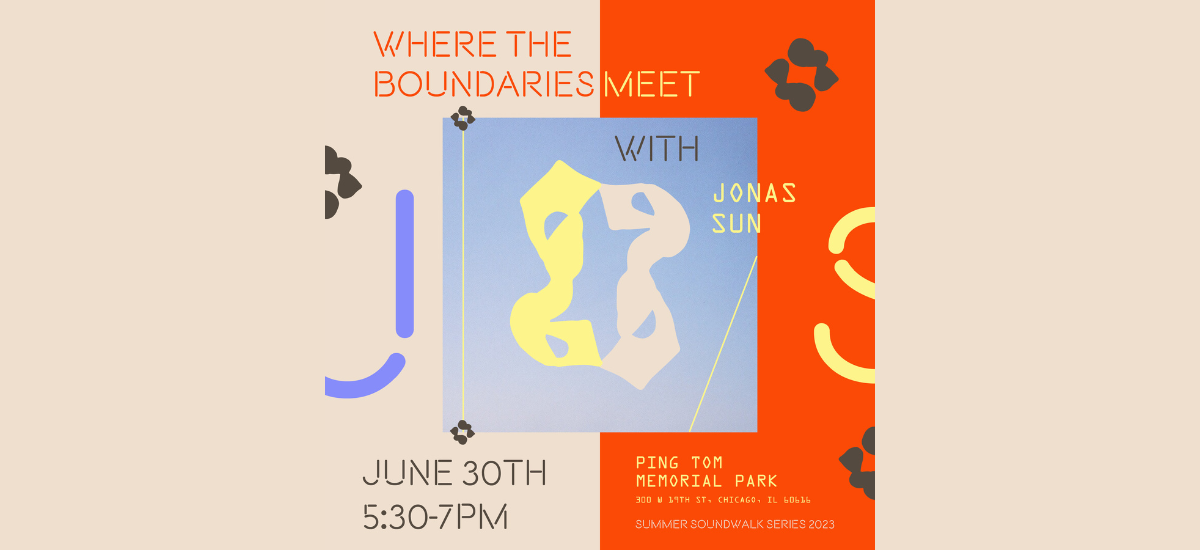 Join Midwestern Society for Acoustic Ecology in our summer soundwalk series! Explore the beautiful nature of the Chicago Public Parks in an experience led by faculty and alumni from The School of the Art Institute of Chicago and other local teaching artists. Experience the sounds of Chicago from a new perspective! This series is in partnership with Chicago Park District and Night Out In the Parks which brings arts and culture to over 500 parks across the city, free and open for public participation.
Join us for "From Where the Boundaries Meet", led by sound artist Jonas Sun! Please RSVP here if you are planning on joining!
Ping Tom Memorial Park
June 30, 2023 – 5:30-7pm
Jonas Sun
With sight, we tell shapes by their edges, where one differs from the adjacent. If we stare at an edge long enough, it becomes something alive, something more than a mapping tool of the mind. What then, is the boundary of a sound?
Join us on Friday June 30th at 5:30pm for a soundwalk in Ping Tom Park with teaching artist Jonas Sun. The soundwalk will begin at the pagoda.
Participants will meet at the Pagoda which is accessible off of the Wentworth and 19th street entrance to the park.
---